Sell tickets to games, manage leagues or teams all under your brand, and make informed decisions through comprehensive analytics—all at an affordable price.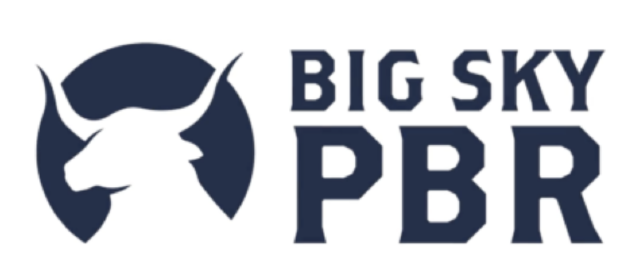 "We're able to implement our own branding, our own logos, colors, and styles, everything like that which makes Eventgroove a great flexible platform."
Big Sky PBR
Your ticketing platform for free
As a team coach or manager, there is no cost to use Eventgroove! You have the option of rolling service and processing fees into the ticket price. At 2.0% + $0.50 per ticket, our service fees are among the lowest in the industry; integrated with Stripe payment processing, they will charge 2.9% + $0.30 per transaction.
Run entire leagues or individual teams… seamlessly
Whether your team plays locally or nationally, Eventgroove is built to handle all your games and events. Your branded event hub gathers all game locations and related events in one place, making them easy to manage and promote. You'll also set branding standards, giving teams the flexibility to create thier own events with guidelines from the home office.
We're with you every step of the way
Work with our Customer Success Manager and team to set up your ticketing hub. Together, we'll organize user roles and permissions as well as calibrate the oversight you'd like to have over your events. But our support doesn't stop there—we're here to help when you need it, including when you host your end-of-year awards banquet or wish to offer assigned seating at games. We'll configure your reserved seating chart at no cost—just send us your venue information and we'll take care of the rest.
Maintain your hard-won brand integrity
Add your team or league's logo, images, colors, messaging, and URL to create a private-label, online event platform branded exclusively to your team or league.  Set branding standards and templates for your teams' events—think of your platform as the hub for all your game happenings. It'll populate with local games as well as act as a springboard from which managers and coaches can create their own events.
Staff hit the ground running
Attendee check-in is extremely user friendly and totally app-free. Using any Android or Apple device and a pin unique to your event, volunteers and staff are able to access the information they need right from their browser. They can view guests, scan printed and mobile tickets, update guest information, and more. Don't have enough mobile devices? Rent them for free from Eventgroove!
Centralized control and reporting
Maximize all your games and events, from the national level to the local, with comprehensive reporting features. 
Access real-time ticket sales
Track complimentary and offline tickets sold
Accept donations in addition to ticket purchases
Review revenue, service and processing fees, and refunds 
Easily see your guest lists, ticket sales, and orders
Track guest location through Google Analytics
Plays nicely with others
Seamlessly integrate with the tools your organization uses most—Eventgroove is designed to harmonize with Stripe, Mailchimp, Constant Contact, and Twilio, to name a few! With Eventgroove and Stripe, processing ticket sales is quick and easy, and you have the ability to push and pull emails and contact information to reach supporters with Mailchimp or Constant Contact. If event details change or other information needs to reach attendees, text them instantly using Twilio.
Made for  promotions
Eventgroove is positively overflowing with marketing functionality! You have the ability to sell tickets from all your printed marketing materials with a QR code unique to your event page, and you can monitor all your online marketing efforts (including social media and online ads) with tracking links. Your marketing toolkit also includes an embeddable ticket sales widget, an event calendar widget, and a buy-ticket button, all of which are customizable. 
Ready to get started? We'd love to show you the platform!